Along with Marvel fans everywhere, I was shocked to read about the passing of Chadwick Boseman, the actor who brought us the Marvel Cinematic Universe's version of Black Panther. Today, I settled in to enjoy the movies he contributed to my favorite series of all time. It took me all of 15 minutes into Black Panther to become an emotional mess. While watching, and chatting with folks on the Marvel Champions discord server, I decided what my personal Marvel Champions tribute to Chadwick Boseman would be. Please enjoy these alternate art cards I put together.
Black Panther
This isn't my first venture into custom cards for Marvel Champions, but I struggled a lot with this one. I found it a lot easier to come up with my own mechanics than finding the exact images to pay homage to this star. I set out to watch Black Panther but ended up adding Civil War, Infinity War, and Endgame to the queue. In the end, both art pieces were pulled from the titular movie.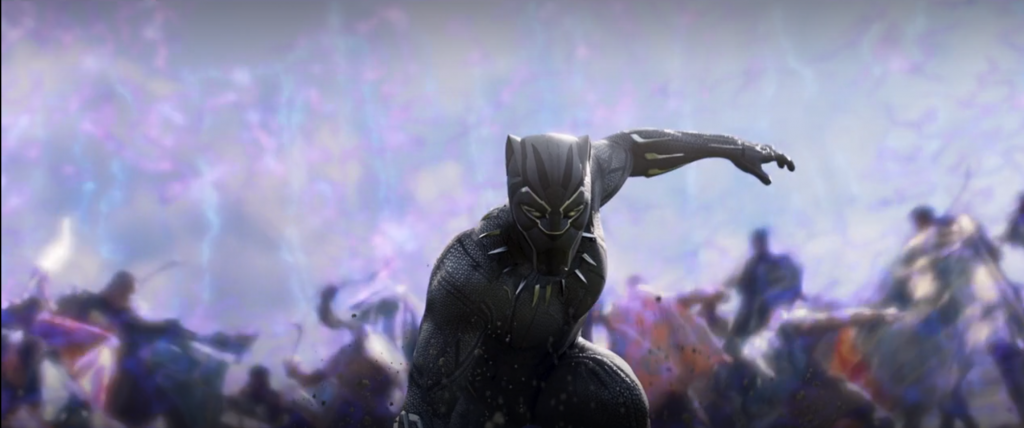 The hero side of the card comes from when T'Challa leaps over the energy barrier in the fields of Wakanda, knocking his adversaries up into the air. I felt that nothing encapsulated his retaliate mechanic like this burst of energy. Plus the purple energy bubble jived with the game's color scheme.
T'Challa, King of Wakanda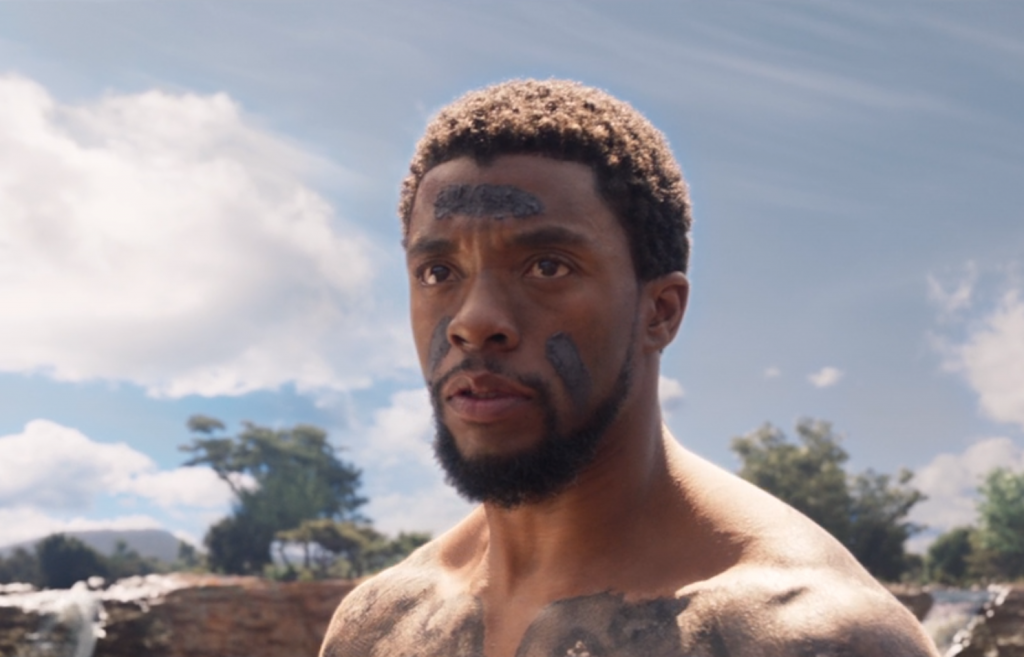 The alter-ego side was a bit harder. I was a bit limited by the form factor of the card since I needed enough "empty" space above his head. I ended up generating a bit more sky above him with mirror images to extend the image. Ultimately, I don't even notice as most of it's hidden behind the card title bar. It's a great trick for adding to an existing image. This clip is from his initial duels to claim the throne of Wakanda. The flavor text is from his monologue at the end of the film when he opens up Wakanda to the world.
The Final Product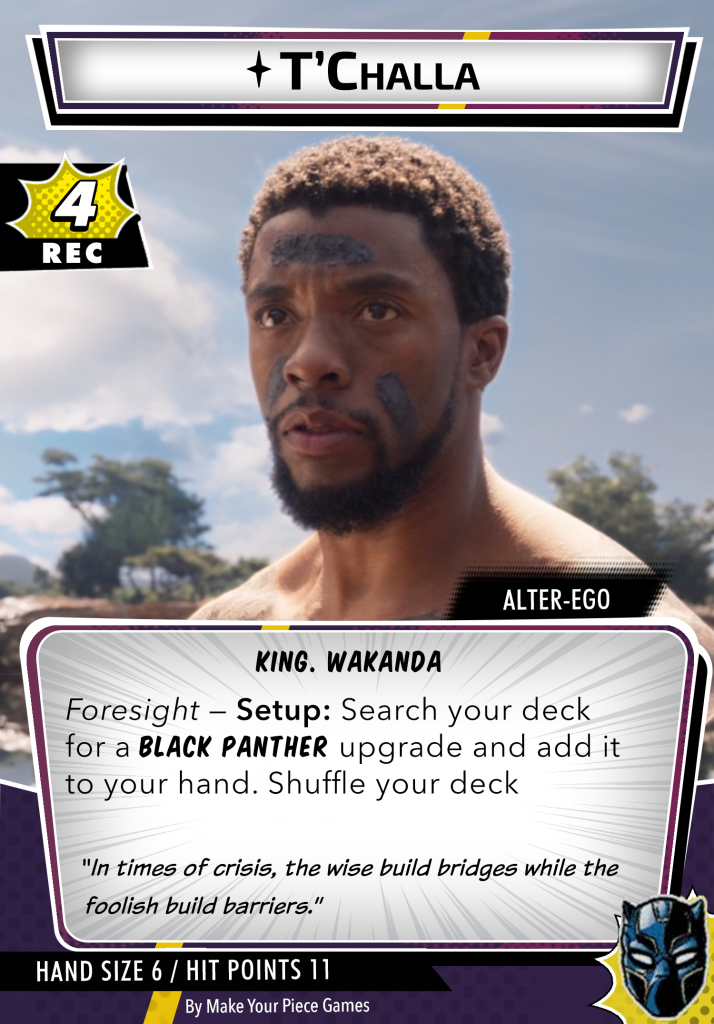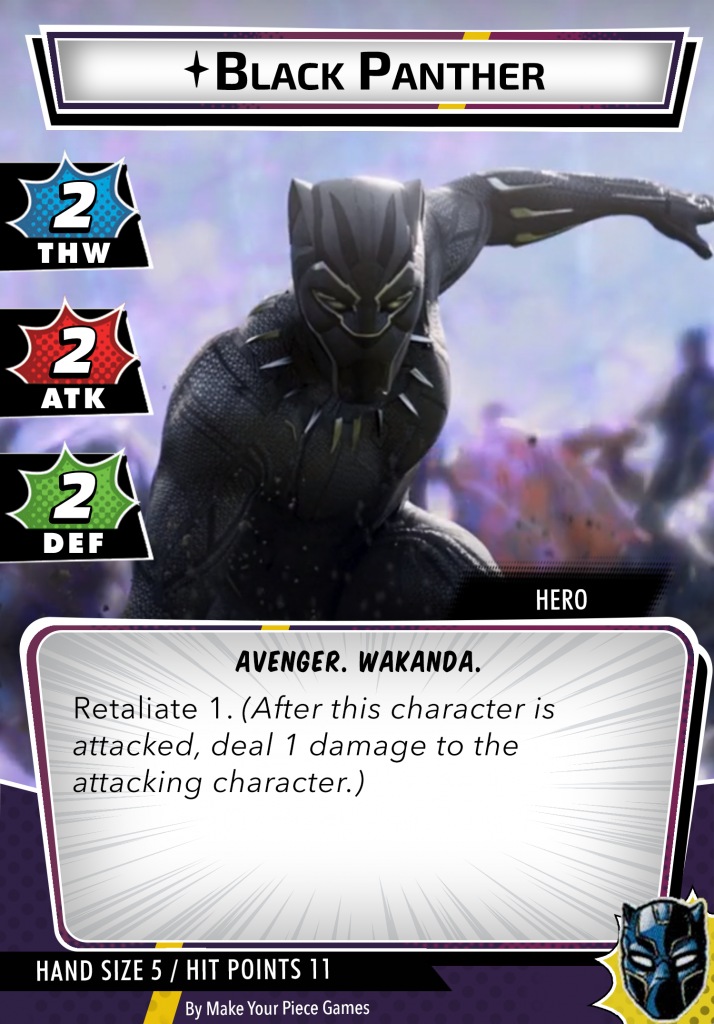 I hope some people enjoy these cards I put together. Feel free to print them out. If you print these, or if you make your own, I'd love to see them. I can't think of a better way to pay tribute to Chadwick Boseman and everything he gave us during his battle with colon cancer.