I've found myself using my card and dice holders all the time. But sometimes, I want something I can spruce up a little bit more. This new design for a collapsible card holder is a bit more basic, but also a bit more customizable. With some effort, I know I can get some of these just dripping with theme.
Collapsible How Exactly?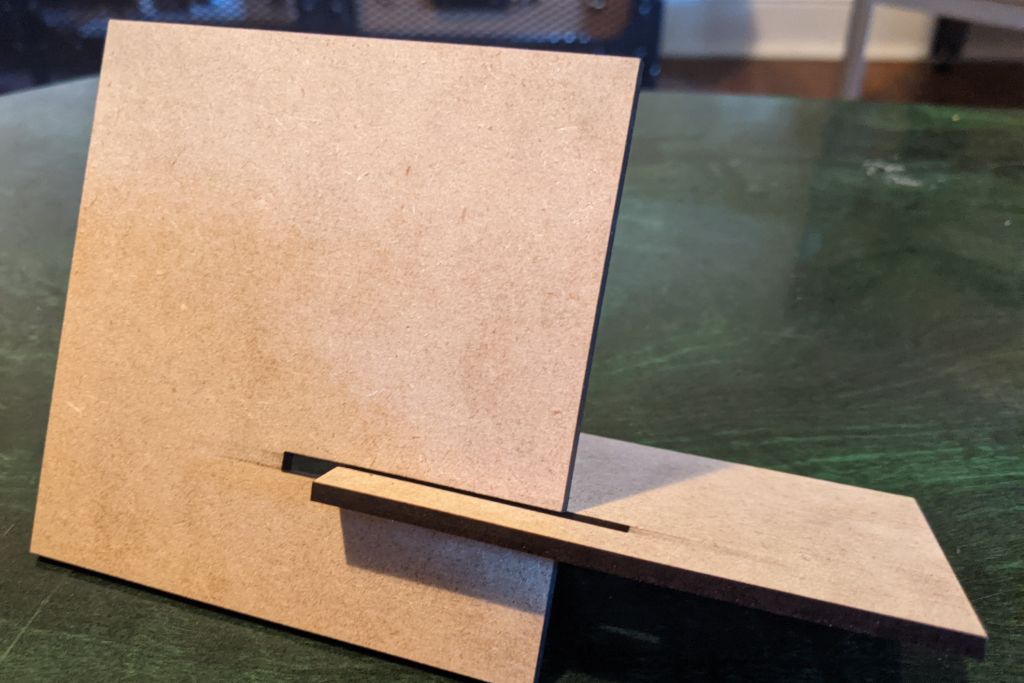 The mechanism for putting these things together is pretty simple. You have two interlocking pieces with a slot cut halfway through, length-wise. The width of this slot should be the width of the material you're using. Realistically, the material doesn't matter. A Foam-core board is a great starting point for prototyping. From there it's really about playing with proportions to create the size of the ledge you want, and what angle you want it to prop your cards up.
For my pieces, I eventually settled on a one-inch bottom leg, and a two-inch back leg to get the angle I wanted. The size of the top is basically either 2.75 or 3.75 inches, depending on whether I wanted a horizontal or vertical card.
Bonus Functionality for the Collapsible Card Holder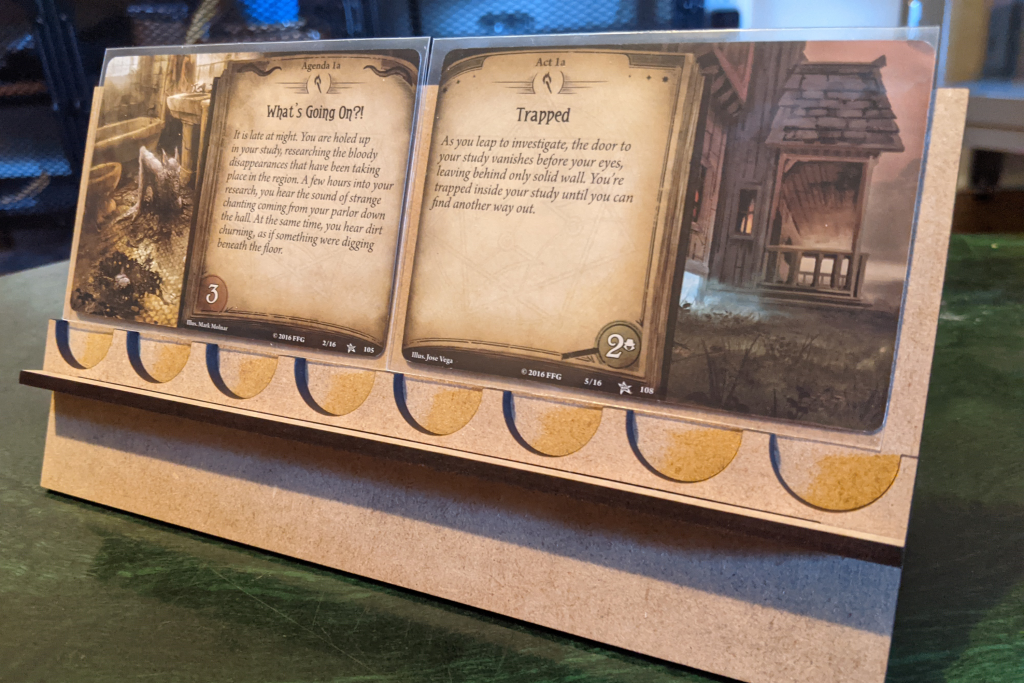 For my Arkham Horror dashboard, I wanted to add little circular wells for doom tokens. Adding some pegs to the bottom of the row and some peg holes to the bottom ledge gave me a great starting point. Unfortunately, my cards were going to be obscured by the doom tokens, so I added another peg-driven row to raise the cards a little bit. The same peg system could be used to add a ton of options, like threat slots for Marvel Champions.
But Where's the Theme?!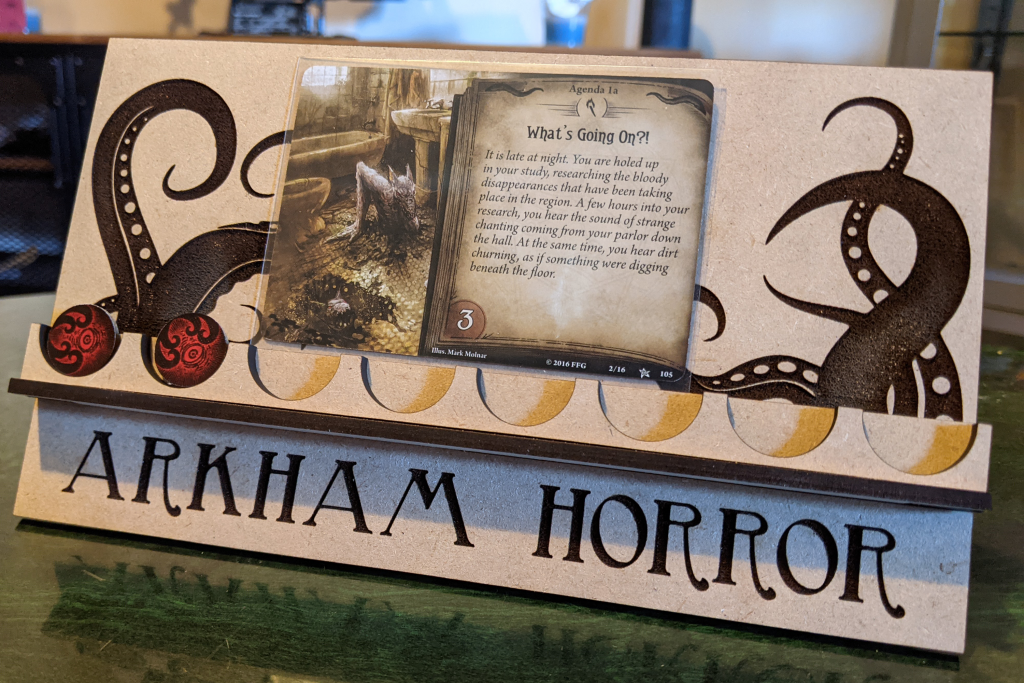 Here's where I had my fun with the collapsible card holder. I looked up the title font for Arkham Horror, Birmingham, to add that as a sort of marquee across the bottom. Along the top, I placed some fun tentacle art I found on Shutterstock. This left me with an awesome piece of kit for my Arkham Horror games. It's wide enough to fit both the Act and Agenda cards and up to 8 doom tokens.
---

Thank you to all our Patreon supporters who help making this content possible, especially:
Dan (KennedyHawk)
Chris C.
---
If you'd like to support the site, you can use the Amazon affiliate links below. As an Amazon Associate I earn from qualifying purchases. Funds from these links go towards supporting this site.