Inspired by some status poker chip tokens I saw on discord, I decided to make some drone poker chip tokens to jazz up the Ultron scenario a bit. I went with a flat design, but you can get as fancy as you want with your design.
Poker Chip Choices

To our benefit, you can get blank poker chips on Amazon for our drone poker chips project. I searched for blank poker chips, but I'll have links at the end of the post. Unfortunately, I saw a big difference in quality between the two brands I decided to try. I was pretty bummed with the brand which had a better color selection. The red chips, from DA VINCI, in the photos are much nicer than the purple chips from Brybelly. I'm still waiting on communication on this, so maybe I just got a bad batch.
Mainly I'm concerned with the color bleed on the edges, but the cracks in the surfaces don't inspire much confidence either. Ultimately I'm placing stickers over the faces, but the sides just look sloppy.
Designing my Drone Poker Chip Tokens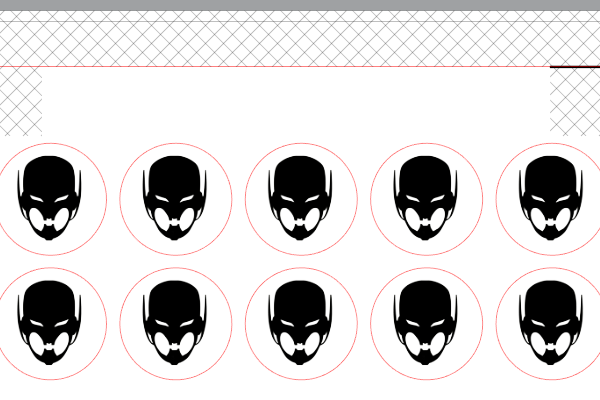 I went basic and just wanted to do an Ultron silhouette. After dropping a headshot into Inkscape, I converted it to an outline and filled it in. I left the background blank, but you might want to be aware that the white color on the poker chips is not the same as the white of the sticker paper, so your mileage might vary.
Craft Cutting Machine to the Rescue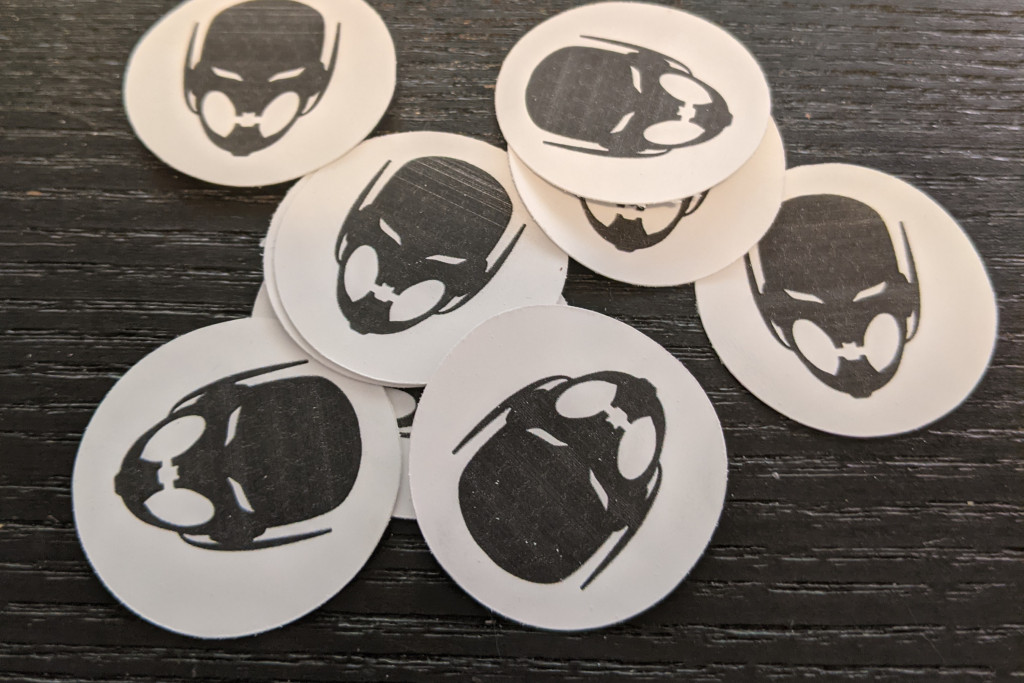 Cutting machines are one of my favorite tools for crafting. I prefer the Silhouette brand of machines for a few reasons, but you should do your research and compare to others like Cricut. I added my image, scaled it to size, and aligned 1.25 inch circles around each image to match the recess in my poker chips.
After I laid out my design, I printed it out on some matte sticker paper. Then all that's left to do is affix my print to the cutting mat and send it through the Silhouette machine. With everything printed and cut, apply your stickers to the poker chips and you're done!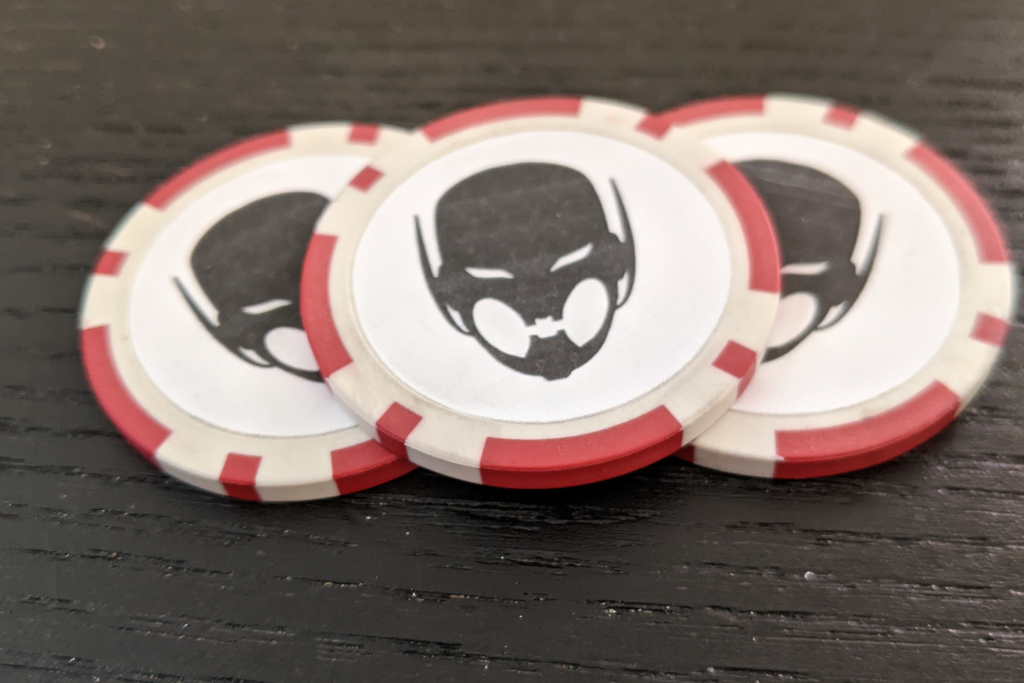 ---

Thank you to all our Patreon supporters who help making this content possible, especially:
Dan (KennedyHawk)
Chris C.
---
If you'd like to support the site, you can use the Amazon affiliate links below. As an Amazon Associate I earn from qualifying purchases. Funds from these links go towards supporting this site.