There are more than a few great storage options out there for Marvel Champions, but I specifically wanted to work on a deck box. I'm focusing on how I'm going to pack up hero decks, along with all their fun accessories, in one beautiful Marvel Champions deck box. The goal isn't to bring the whole game along, but to have a quick grab-and-go hero at your disposal.
My Canvas, the Gamegenic Squire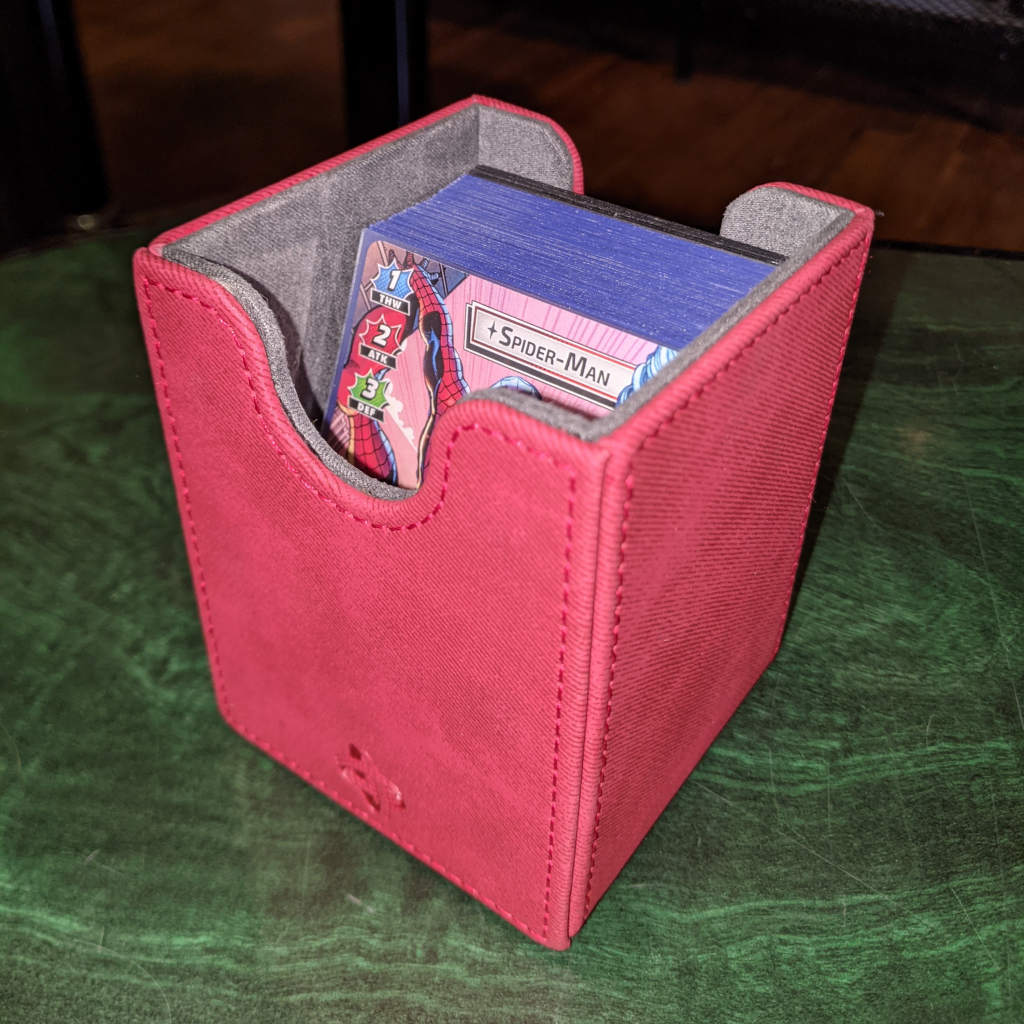 I picked up this beauty, the Gamegenic Squire, recently as a sort of test. My initial goal was to see how the Gamegenic line stacked up with other accessories I've seen. After getting my hands on it, I just knew I needed to work it into a project somehow. With plenty of room left inside, I got to work.
Deck Box Storage Trays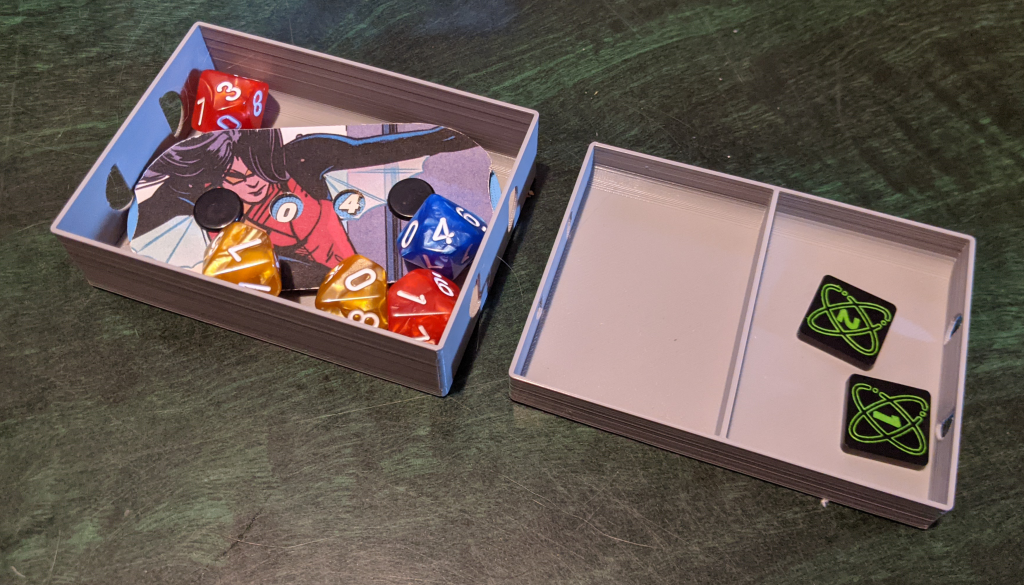 So, I've got my Spider-Man leadership deck ready to go, but I need someplace for my health tracker and some dice. I'm running the new Ant-Man ally, so I want to bring my Pym Particle counters along too. I guess I could just throw them in, but that's no fun. A quick round of measurements later, I've got the specs for these trays. It'd be a waste to just make one deep tray, so I focused on a set of stacking trays, each one taking up one or two-thirds of the space I have left.
Each tray is roughly the same dimensions as a sleeved card and has either one, two, or three wells to store things in. The bottom of the wells features a small slope at the edges to help slide bits and bobs out quickly. The single-well tray fits a health tracker dial, which comes in handy. If you've got your own 3D printer, you can grab the files over on Thingiverse.
Giving the Marvel Champions Deck Box Some Curb Appeal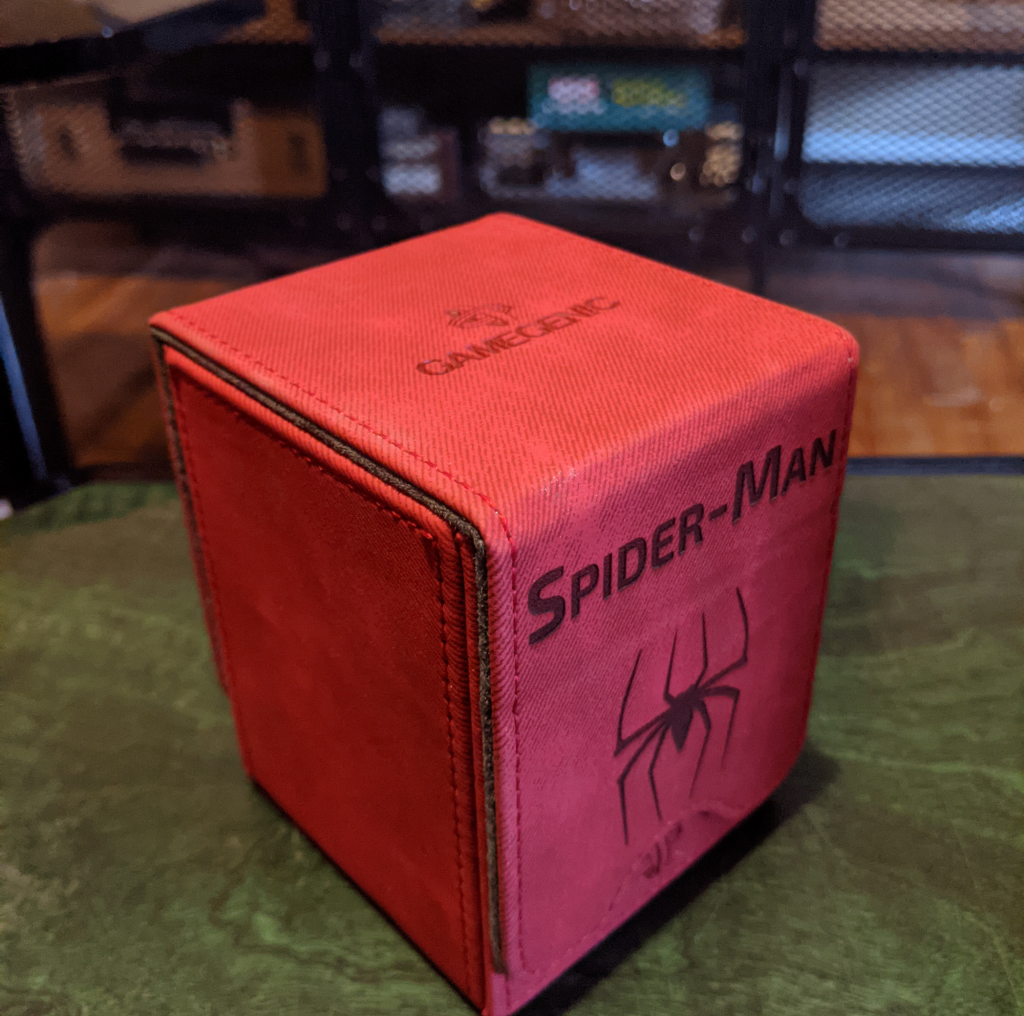 The trays scratch the functional storage needs, but I want to add some bling to the outside. The Gamegenic Squire deck box is made out of something they call Nexofyber. After some research online, I saw that it's a special type of PU Leather. I figured I could test out the "heavy leather" settings of my Glowforge and hope for the best. Let me tell you, I was very pleasantly surprised.
I set up a jig and measured all the places where the deck box lid folds to make sure I avoid them. If you're interested, you can download it here. The outer box is where you cut out the sacrificial material of your choosing. Then place the lid into your newly-cut hole, change the settings to heavy leather, and engrave away. Make sure you're air-filtration and ventilation situation is in order, as I'm sure you don't want to breathe in any of the fumes.
If you're interested in adding a Glowforge to your shop, you can get a discount with this referral code. If you use my code and make a purchase you'll get a discount, and I get a referral bonus from Glowforge. It's a win-win. I'm super happy with mine so far, and I'm sure I'm going to get a ton of mileage out of it.
Ready to Assemble (With Some Friends)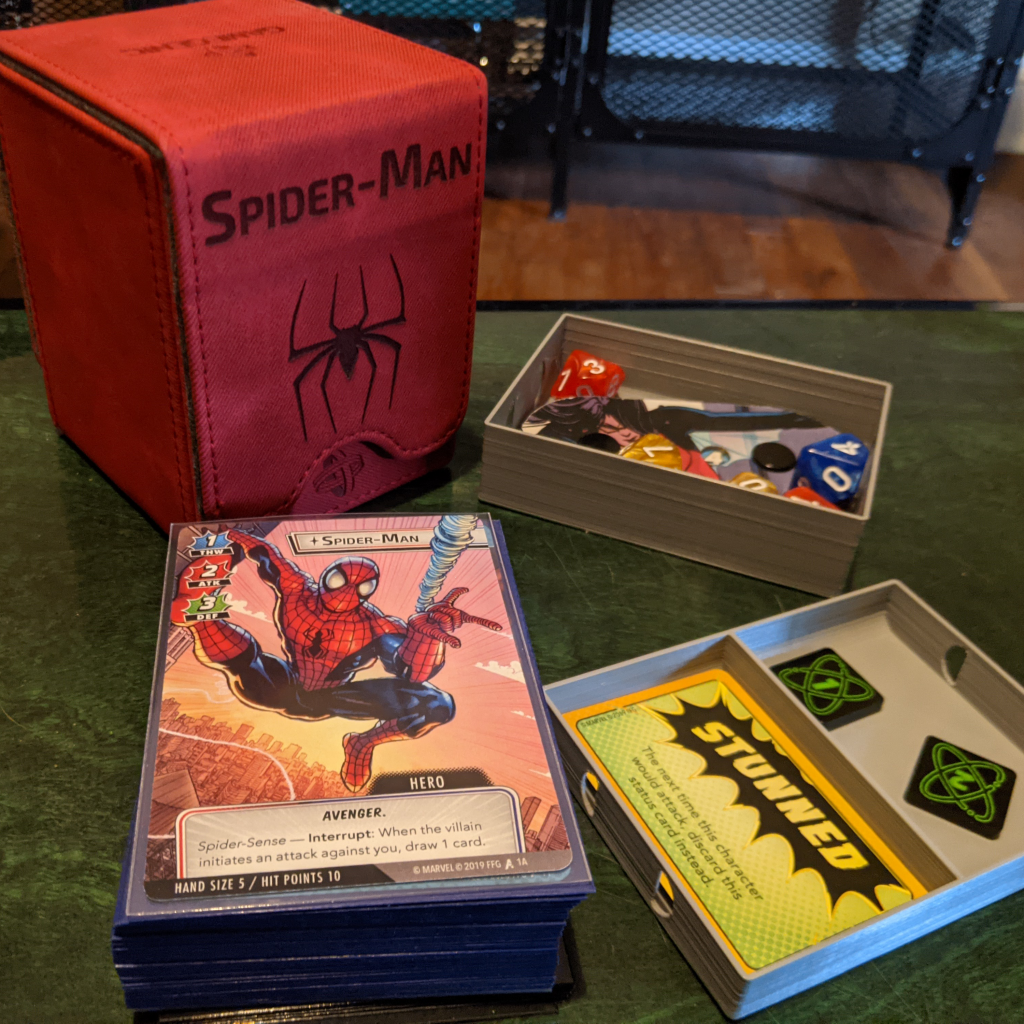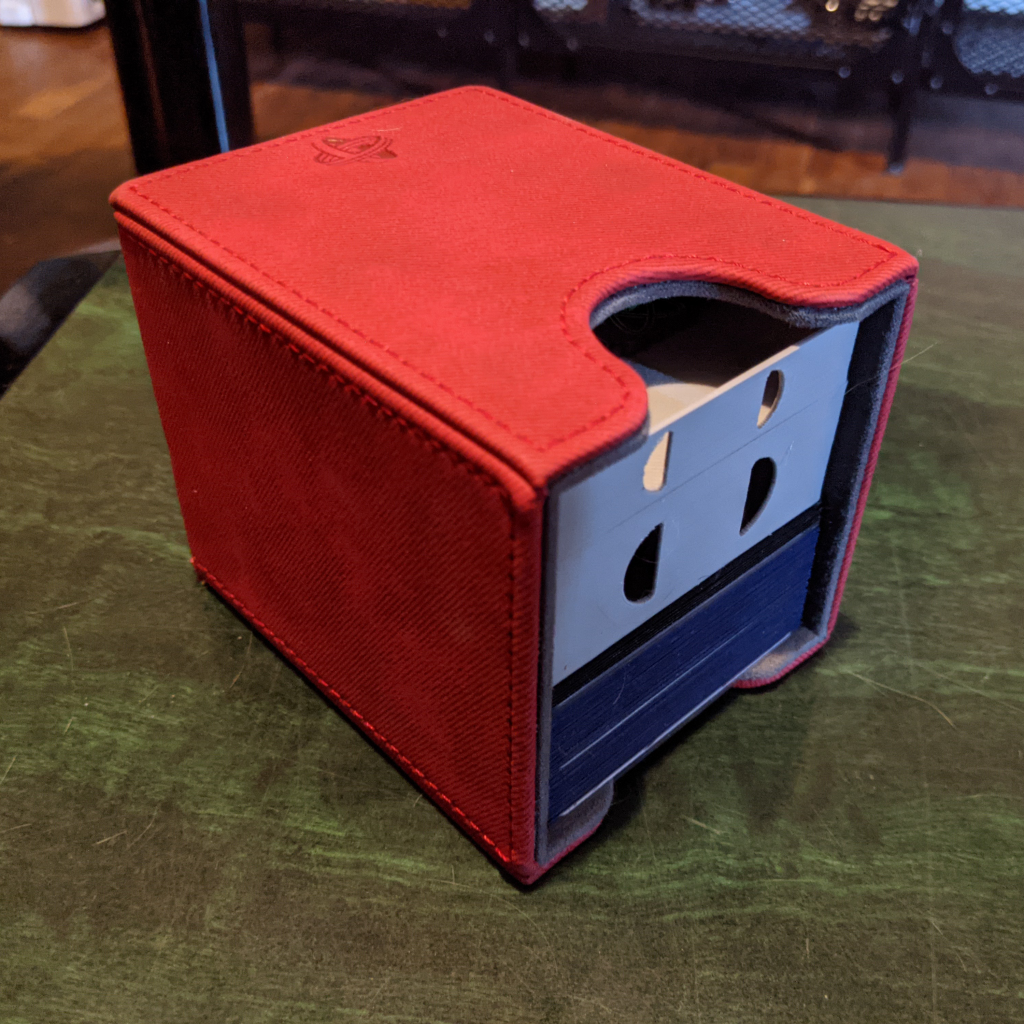 While the world isn't quite ready to get back to normal, you can certainly play some games safely with folks you trust. This Marvel Champions deck box is going to serve me well in the coming years. Honestly, this project would be perfect for plenty of other games as well. I'm wondering if I should pick up some other colors since you can mix and match the lids.
---

Thank you to all our Patreon supporters who help making this content possible, especially:
---
If you'd like to support the site, you can use the Amazon affiliate links below. As an Amazon Associate I earn from qualifying purchases. Funds from these links go towards supporting this site.