Who hasn't encountered a growing mess on their tabletop? How about some themed token trays to keep everything neat and tidy?
I recently added a laser cutter to my shop, so I've been experimenting with how to incorporate it into my workflow. I struggled a bit on this project since I had to make these neat token trays AND figure out how the heck to work with a new tool. But, I made it through, and it wasn't too traumatizing.
The Design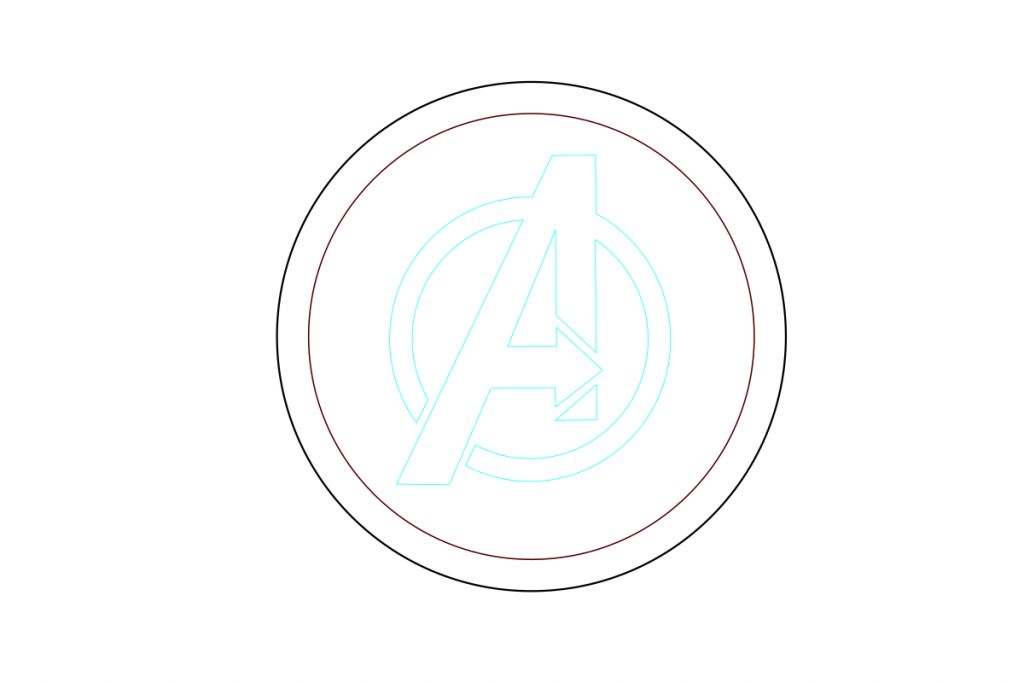 Ultimately, the design was minimal for this project as I was using vector images I've mostly used in the past. I measured my canvas, which in this case are these delightful cork coasters from Ikea. I created a circle in Inkscape to act as my bounding box and manipulated the vector inside it to get the look I was going for.
From Digital to Physical
This is where most of the learning curve lived. After loading my design into Glowforge's software, I noticed something. My bounding box shape was combined with the graphic I wanted to be engraved since I used the same color. I went back into Inkscape and changed the color of each element so I could mess with their settings. I switched all of my paths to have no fill and consistent stroke width at this point.
After cleanup, I loaded in some settings for the material based on some suggestions and printed my first token tray. I then printed a few more to tweak the settings and just sort of experiment. After all, this is a big learning experience. I tried using painter's tape to mask off the coasters, but I didn't really see a difference with cork. For other materials, it was really helpful.
Alignment Woes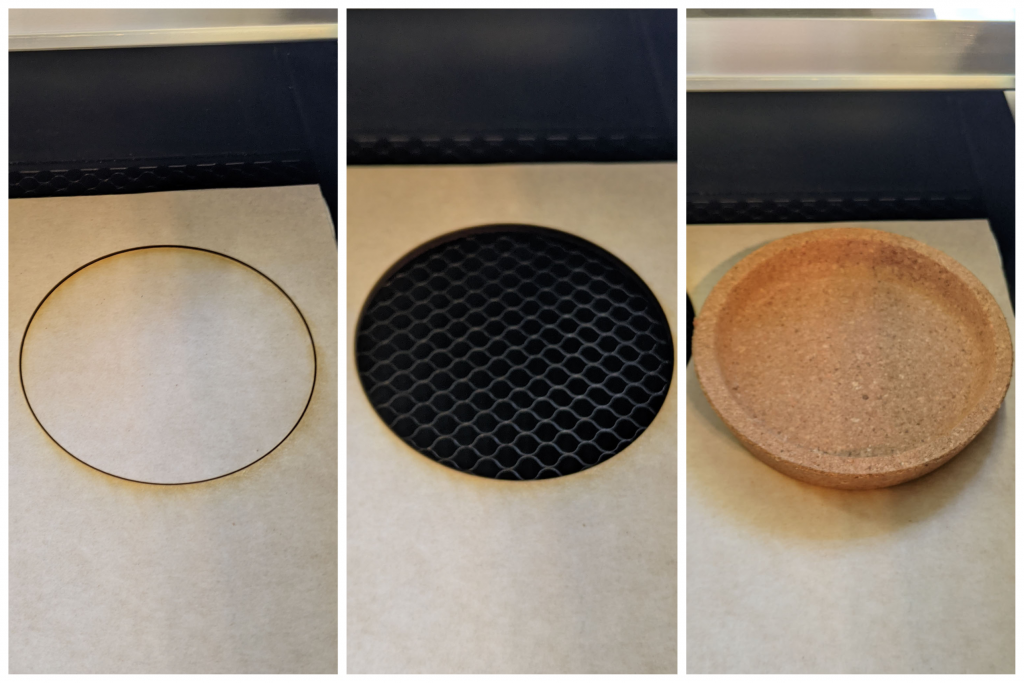 Looking at my handiwork, I realized my design was nowhere near centered where I expected it to be. A quick Google search taught me the error of my ways. The camera on the Glowforge that you use to layout your designs uses a wide-angle lens that is NOT accurate under normal circumstances, let alone for materials with non-standard thickness like my coasters.
The solution is creating what's called a jig. With a Glowforge, a jig is essentially a cutout you can use for alignment without moving the drawing once you start. I measured the bottom of the coasters and added a circle of the same size to my design with the intent of cutting it out. I loaded it up and cut the circle out of a piece of scrap material that I had taped down to the bed. Now I have a little bed for my coasters. As long as I don't move the design or my jig, I can just insert a coaster and engrave and everything stays centered.
A Tidy Tabletop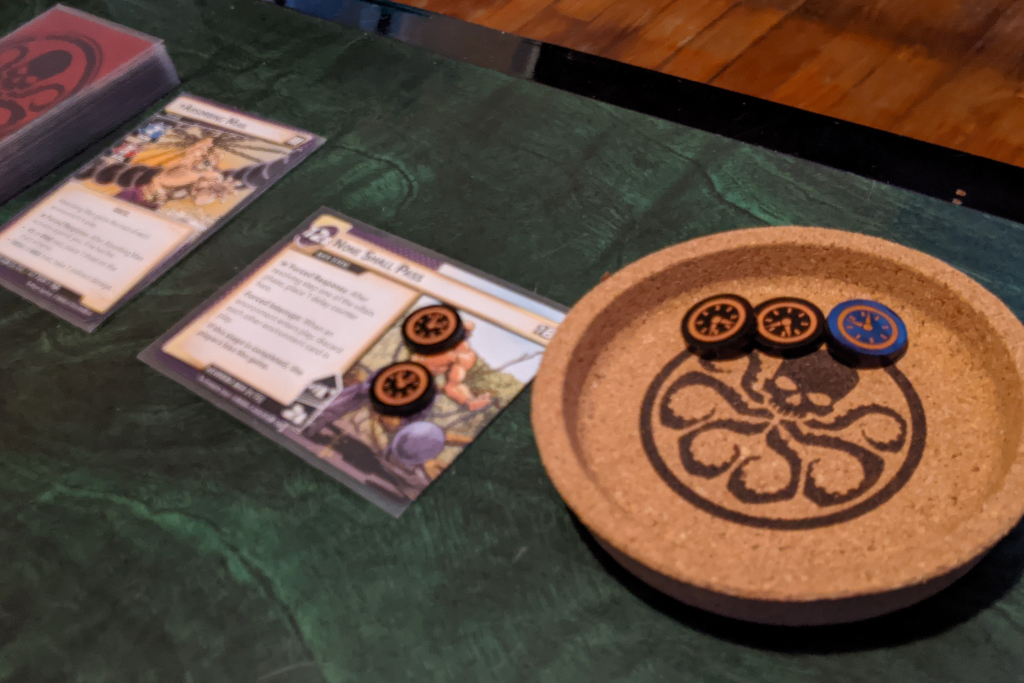 That's pretty much the whole story for these token trays. One additional observation would be that the engraving fades a bit over time due to the natural texture of cork. Honestly, I kind of dig this because it gives them sort of a distressed look. Check out my Etsy shop where I have these available with both Marvel Champions and Arkham Horror designs. And if there's another design you'd like to see, you can reach out via my contact page, or on Etsy.
---

Thank you to all our Patreon supporters who help making this content possible, especially:
---
If you're interested in adding a Glowforge to your shop, you can get a discount with this referral code. If you use my code and make a purchase you'll get a discount, and I get a referral bonus from Glowforge. It's a win-win. I'm super happy with mine so far, and I'm sure I'm going to get a ton of mileage out of it.