Picking up where I left off, this week I'm here to talk about Zombicide scenario storage. I decided to tackle this project in a few phases since there's a lot of tokens, and I wanted to make sure the solution really worked for me. For this segment, I want to be able to store the noise and door tokens as those are the ones that are needed when playing the game's scenarios.
If you're interested in the other parts, here are some links:
Let's See What We're Working With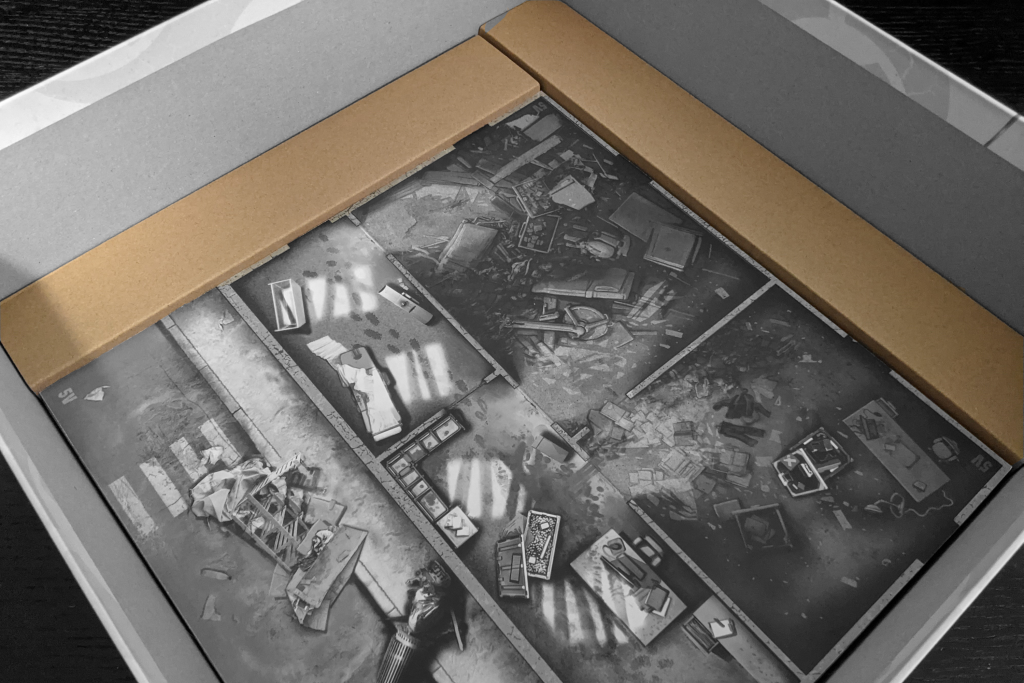 Yeah, there's not a ton of room here. The rest of the box is where the minis live, so that's a wash too. So, the goal is to remove those cardboard dividers and put some nifty storage options in. The cardboard filler eats up a 1″ by 2″ area on two sides of the box. The shorter of the spacers should hold the previously created player storage and this week's scenario storage.
Zombicide Scenario Storage Solution Layout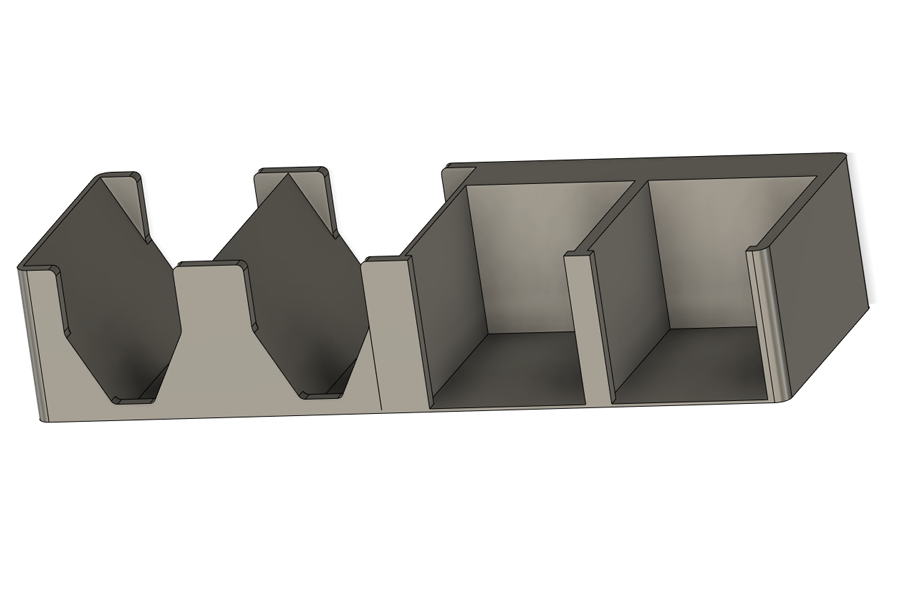 I originally tried to make all of the slots go up and down, but stacking the noise tokens sideways actually, let me compress the design by one whole row. Since this entire project is based on being a bit tight on space, I figured every little bit helps.
Wrapping Up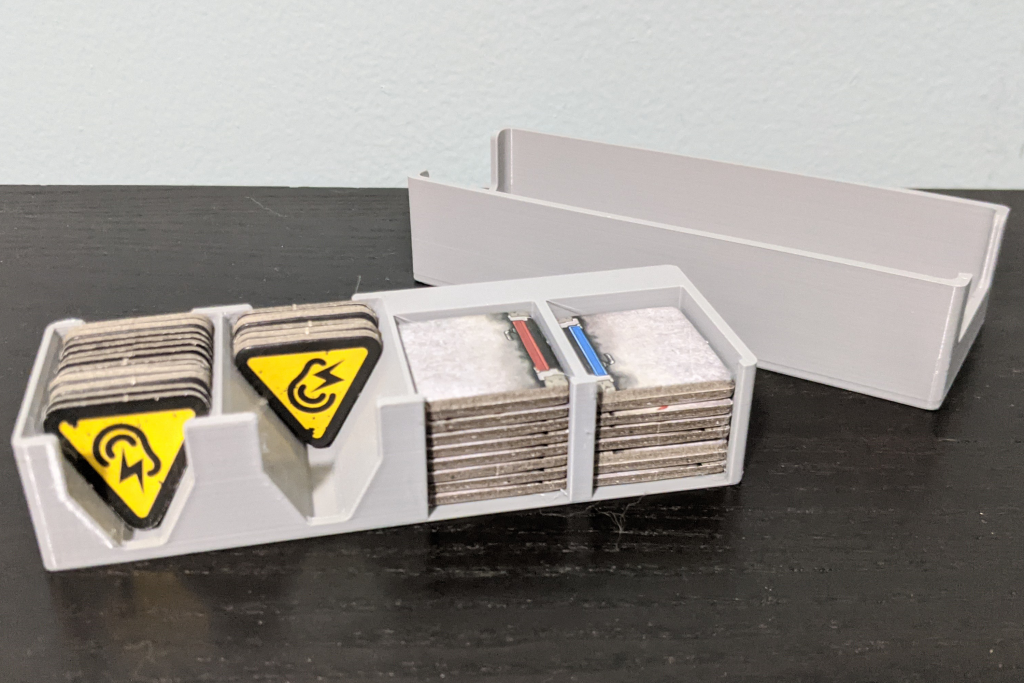 So, now we've got Zombicide scenario storage to go with our player storage from last week. Coming up next, we've got storage for all of our setup components like the loot boxes that get scattered across the map. As always, I've uploaded the 3d model to Thingiverse for your printing pleasure. You can find them here.
---

Thank you to all our Patreon supporters who help making this content possible, especially:
Dan (KennedyHawk)
Chris C.
---
If you'd like to support the site, you can use the Amazon affiliate links below. As an Amazon Associate I earn from qualifying purchases. Funds from these links go towards supporting this site.